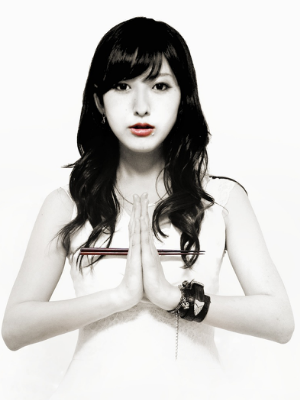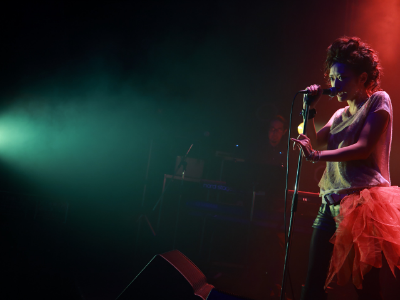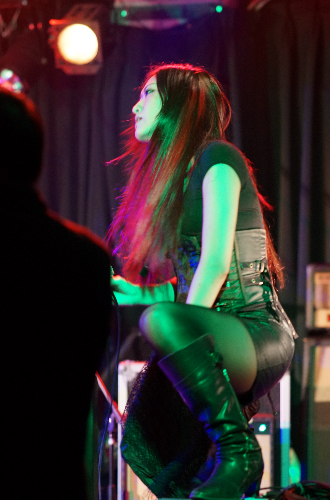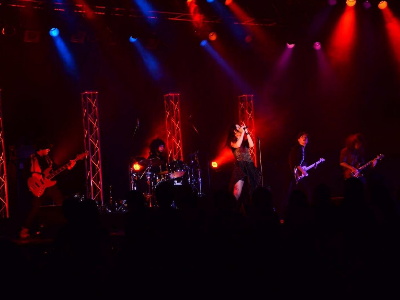 Singer Song Rocker From Osaka
Sings in many Rock Fes with Her Free style of Band and LIVE.

Tie-up Song for Woman Handball team OSAKA LOVVITS
Sings Japan national anthem of Japan in Handball Championships

AcoMetal witch New Genre she spreads are buzzing and spreads to the World
Free Live in 6 places in Japan witch funded by Cloud Funding in 2018

3 Singles 1 Albums 3 Mini Albums are released

She described by Magazine and book review, (4 piece of EL34 is in her)(Bomber Singer)

Off a conspicuous color of her Voice and passion of live stage

・・・・・・・・・・・・・・・・・・・・・・・・・・・・・・・・・・・・・・・・・
2013
3 April Released 1st Mini Album

11/6 loves so much of Rock music and released Unplugged Cover Album
Media, Radio and TV program picked up album and was Hot Topics
because of New, Originality, and innovated Arranged Album
Album Release Tour Hiroshima to Tokyo/ West to East of Japan

2014
23 May / Live site Limited Sell Album Released

Award the Grand Prize at audition of Peaceful Rock Festival in Toyonaka

11/5 2nd Album released
Tour Stated Abeno ROCK TOWN from Hiroshima to Tokyo

2015
15 March Kanazawa, 9 May Osaka
(Gohan) which is live site limited sell 2nd single record Sold Out
and the sond GOHAN was the power played on air from FM Ishikawa in July

in July 11 of 2015, was booked in Peaceful Love rock Concert in Okinawa has been
canceled by Typhoon which never canceled in histroy of 33 years.
But Played at Live house witch located in Okinawa city,
(Peace Love Rock Fes in 7th Heaven.)
7th Heaven is the legend rock band MURASAKI plays in an she plays with.

9/23 Self-Produced Fes (Tsuwamono tachi no UnPlugged)
useally singer songs with band but for this was NO ELECTRICAL
Sings with ORCHESTRA and received huge response

In Nov, Sings with Band from Taiwan, Murasaki, Akira Takasaki(LOUDNESS) and SEX MACHINEGUNS


2016
26 March Self-Produced Fes (Tsuwamono tachi no UnPlugged) Vol.2
16 Apr. On the show MILLION ROCK LIVE CIRCUIT at Kanazawa
3, May/ 6 site live circuit Rock Fes which produced by Toyama City RED JETS. (MUSIC POSION RED FES 2016)


4 Jun Live at Million Rock Fes (Hyaku man goku music fes) which she long Cheished
6 Sep/ Live at PHASE at Takadababa (CHAIN the ROCK FES 2016)
9 Dec/ Okinawa Music Town Otoichiba (7th Heaven Rock Summit 2016 Super Live Night!)

2017
Lives at several Fes and Events

2 Apr/with Kyoji Yamamoto(BOWWOW) Dream Kingdom at Club CHITTA

First up loaded of Acoustic Metal (In The Mirror) She up loaded 1in month
and view over 3Million and more
*More than 9 million times as of February 7, 2019*

15, Aug, she is in published of hard and heavy rock magazine WeROCK

2/Sep, Tie-up Song for Woman Handball team OSAKA LOVVITS
All thrue the years, she has alots of live and also called as guest to different places and bands as singer.


2018
Guest Vocal to released album by ASTERISM (The Session Vol.2, Guerrilla Radio

Sings as main Vocal of LOUDNESS Bass Solo Band(Yamashita Masayoshi)

As a guest Vocal and sings 4 songs to Fate Gear Album 7 year ago

Starting from May, Free solo live tour at Osaka, Nagoya, Hiroshima and Kanazawa
2nd Cover Album ACOMETAL Released

Through the year of 2018, solo live, guest vocal to Fes, and live with Band SHO-YA

She sings from heart and her voice will shouts to Vibrate all the world!